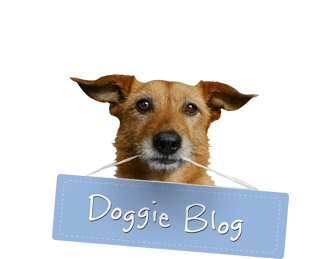 By Carol Besler-Snell on 04/16/2014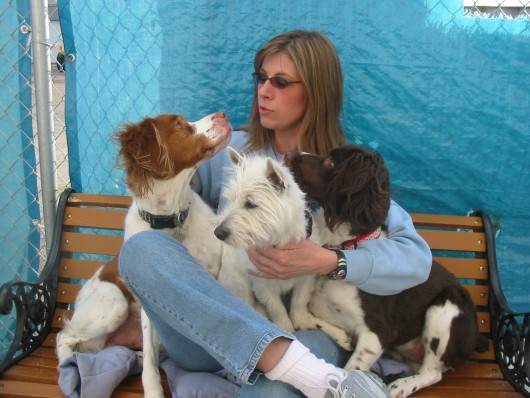 Welcome to the new JDPC Doggie Blog!
With this feature, we hope to engage future and current customers in a dialog about dogs—everyone's favorite subject!   We will be sharing tips, frequently asked questions, and fun stories on this blog.  Please feel free to write in with your questions or comments.
For our introductory blog piece, we thought you might like to learn a little about me, how this business came to be, and how we operate.  Since opening our doors in 2003, JDPC has grown and changed in many ways.  However, one thing that has never changed is our commitment to providing superior care for dogs in our community.
Why did I open Just Dogs PlayCare?
I have loved and owned dogs all my life, and being able to work with them on a daily basis was a dream.  My real learning, however, started when I adopted a puppy with behavioral issues in 1999.  After ongoing classes and research, I decided to leave my marketing/communications career and devote my life to dogs.  I decided to focus on a doggie daycare because socialization is such a key to the well-being of dogs.  My own dogs, Sunny and Shade, ages 4 and 2 at the time, had been missing out on the benefits of social opportunities when I was in the non-dog workforce.  I loved the idea of giving them something to do every day.  Most dogs just sit at home and wait for their parents to come home.  Our mission at JDPC is to give dogs work and purpose.  For many dogs, spending time with other dogs and people is a joy like no other.
With Just Dogs, I was able to start a new career as well as create a fun environment for my own dogs.  I was lucky this community welcomed the idea with open arms.  Now so many other dogs get a chance to experience "work and purpose" by spending a day or longer at Just Dogs.
What does a typical day at JPDC look like? 
Dogs love routine.  That's why a day at JDPC is very structured.  Our morning play session lasts about 3 hours.  During this time, dogs play and interact with other dogs of similar temperament and play style.  After morning play, we have naptime.  All dogs go back to their kennels to get a snack and rest up for the afternoon.  In the afternoon, we start up another 3-hour play session.  We also work on "good citizen" behaviors during the day, such as sitting before doorways, practicing commands, and learning to play nicely.  At Just Dogs, our clients get a mix of body and brain exercise throughout the day.
How many dogs come to JDPC each day?
We can hold about 70 dogs per day.  Our numbers change each day depending on the day of week and time of year.  Summers and holidays are busier times for boarding.  Daycare tends to be busiest during the school year.  Lots of people ask how we can manage so many dogs in a day!  The easiest answer is that we split them up into safely sized play groups.  These play groups are based on size and play style.  Throughout each day, dog handlers communicate important issues about dog interactions so we can alter groups as needed.
What kind of people work at JDPC?
As owner of JDPC, I value strong work ethic, integrity, and passion.  I work hard to hire employees who demonstrate these values.  A lot of people absolutely love dogs and think it would be awesome to "play with dogs all day."  But I always say it takes a special person to care for other people's dogs.  It's definitely not for everyone.  Our job is physically and mentally challenging, and we always have to stay focused on taking care of each dog as if they were our own.
Where else has my passion for dogs led me? 
For the past few years I have served on the Board of Directors for the Friends of the Animal Center Foundation (FACF), a non-profit organization that helps support programs at the Iowa City Animal Care & Adoption Center.  I love serving on this board because it allows me to surround myself with people who are equally passionate about animal welfare issues in the community.
Over the years, as my own  dogs—and those of my clients—have aged, I have also become very focused on learning more about senior care, aging issues, and grieving the loss of a pet.  We have an amazing business in this community called Faithful Companions.  They provide services to people who have lost a beloved pet—from private cremation to monthly support groups.  I felt blessed by their help when my dogs Shade and Sunny passed away in 2011 and 2013.  During the many years I have owned Just Dogs, I have seen the cycle of life, which is much too short for our canine friends.  Caring for and being around dogs who are senior and need more care has taught me so much.  It is a bittersweet gift.
How do you stay current on canine behavior?
One of the most important things I do is remain hands-on in my business—from conducting intake interviews and temperament tests to dog handling and giving bath & spa services.  I also attend conferences and seminars, read a lot, and continue to learn from my own 5 dogs.  I am a member of the Association of Pet Dog Trainers and am working toward certification in Tellington T-Touch.
We hope you enjoyed learning a little more about Just Dogs PlayCare!  Please let us know what you think or if there are topics you would like us to cover in our Blog.  Make sure to Like us on Facebook , where we will let you know when new blogs are posted.