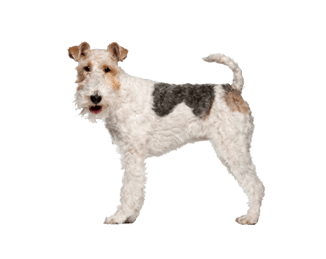 Foxy's Salon™

Looking for just the right salon to attend to your dog's coat care needs?  We hope we can offer the services you need at Foxy's Salon!
While we do not offer full hair cuts, we do provide a wide variety of bathing and pampering services for dogs.  Our salon professionals focus on gentle, kind, & humane treatment. We understand that for many dogs, being handled by a new person may be stressful or even scary. We also "get it" that you may have specific concerns or questions about your dog's coat. Our salon staff is here to talk to you…and make your dog look foxy!
Besides baths, & nail trims, we offer many salon services, such as:
FURmination® and deshedding
Coat conditioning treatments
Herbal wraps
Nail "pawlish"
Massage (with treats)!
Blueberry face mask
Requirements for all dogs entering Foxy's Salon:
Vaccinations: Rabies, DHPP (Distemper/Parvo), and Bordatella. Proof must be supplied at least 24 hours prior to scheduled salon appointment.
Monthly Flea/Tick and Heartworm preventatives required May 1 thru Oct. 1.
We use techniques such as gentle massage, calming holds, and happy talk/cooing to help dogs feel better about their salon experience.