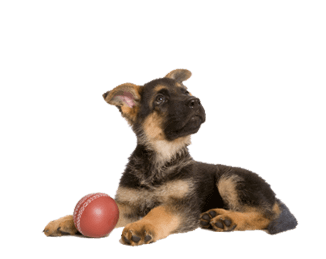 Welcome to Just Dogs PlayCare!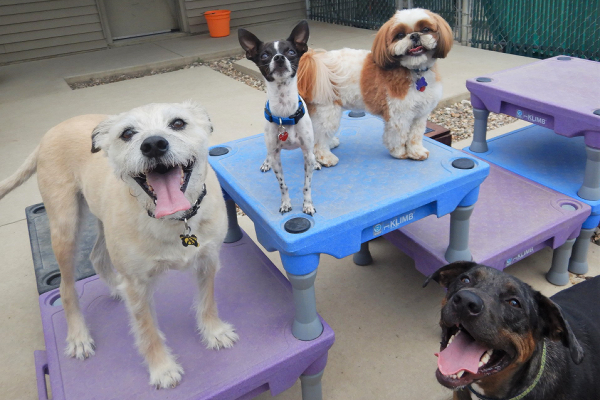 We're so glad you're here!
Chances are, you popped in because you want the most satisfying, fun, and fulfilling life possible for your dog.
Well, you've found the place that can help, right here in Iowa City! (Technically, we're in Coralville, right on the edge of Tiffin, but close enough!) Enroll your pup in Dog U, our doggie university, and you'll see what we mean.
Dog U: School of Liberal Arfs & Smarts®
JDPC is a totally different kind of doggie daycare.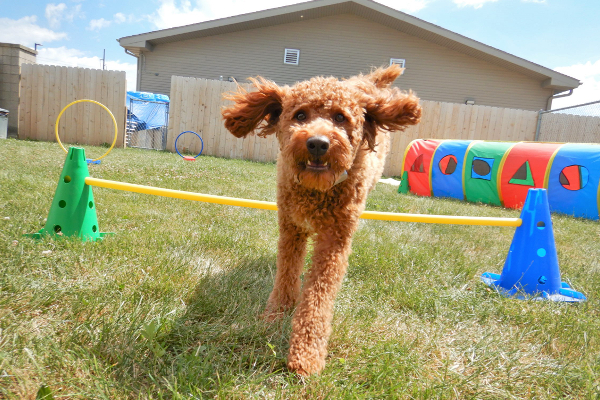 Our School of Liberal Arfs & Smarts is about learning and experiencing. It's a deep dive into canine enrichment. Our daily activities are super stimulating, teaching dogs (and us!) about choice, safety, novelty, scent, scavenging, emotional connection, bonding, and so much more.
—————————————————————————————————————-
As humans, we have many goings-on in our lives – friends to see, work to do, social media to distract us (eye roll). Our dogs have only what we give them. Sometimes that means an outing at the dog park, a walk in the neighborhood, an obedience class, or a trip to the vet. Mostly it means hanging out at home. Sometimes alone. And novelty wears off after a lot of the same ol' same ol', giving dogs few new things to explore.
Activities at Dog U address physical, mental, and emotional needs of the dogs in our care, as well as appropriate periods for rest and rejuvenation. Canine enrichment is for anyone who loves dogs and wants to help them thrive. And c'mon, that's you…right?
Become a Dog U Member to Get the Most Out of Your Dog's Experience at Just Dogs PlayCare!
JDPC is a family-owned and operated business with nearly 20 years of experience in the dog industry. We continually strive to understand the needs of dogs – as well as the needs and challenges of their owners! Finding a safe, sanitary, loving place for your dog to play, learn, and stay is an important endeavor that can require some serious sleuthing!
————————————————————————————————————–
JDPC Customer Portal
Are you a Current JDPC Customer?
Click Here to Access Our Online Portal to Your JDPC Account, where you can request reservations, update information, provide new vaccination records, and much more!
————————————————————————————————————–
Some changes at JDPC during this time of coronavirus:
Availability in Dog U doggie daycare is limited! Wait list for new customers ranges from 1-3 weeks. All new customer intake interviews are conducted over Zoom rather than in person.
Doggy Daycare is now available only Monday through Friday; Dog U Members are eligible for weekend daycare when available.
Business hours have changed, including specific hours for customer drop off and pick up. Please see Hours sidebar.
Touch-free customer drop off and pick up area provide a safer environment for dog exchanges.
PetAirapy air purification units, UV disinfection technology created for the animal care industry, installed throughout the facility.
JDPC no longer offers Salon services (for dogs not doing Daycare or Lodging the same day).
Obedience Training at JDPC is available on a limited basis, with a wait list of 4-8 weeks.

——————————————————————————————————————–
Just Dogs PlayCare is licensed and inspected regularly by the Iowa Department of Agriculture and Land Stewardship

JDPC is proud to be an ongoing and active member of the International Boarding & Pet Services Association (IBPSA) and full member of the Association of Pet Dog Trainers (APDT)


Safe. Supervised. Sanitary.
Serving the dogs and humans of Johnson County since 2003.
Where a
Dog Can Be Just a Dog-Gone Dog™!