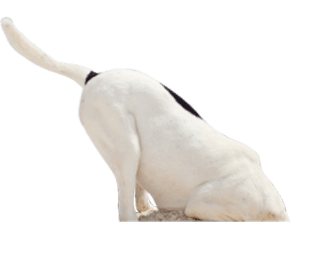 Steps to Enroll Your Dog(s)
Call us at 319-545-7111. We will gather information about your dog & Daycare/Boarding needs. If your dog sounds like a good fit for our facility, we will schedule you for an Intake Interview.
Print the Intake Interview Questionnaire.  Bring the completed Questionnaire, along with a copy of your dog's most recent vaccinations, to the scheduled Intake Interview.
At the Intake Interview, we will discuss your Questionnaire & conduct a Temperament Test with your dog. At that time we will discuss your dog's Trial Visit to Daycare (required before Boarding) and other scheduling needs.

Intake Fee: $20. $5 discount on Trial Visit if scheduled within 2 weeks of Intake Interview. The Intake Fee is charged for professional assessment of your dog and administrative functions.
Plan Ahead! Often we are scheduling Intake Interviews 4-6 weeks out. Please note: We currently have a Waiting List for Daycare Attendance on certain days of the week. Ask about this when you call.
---
On your dog's Trial Visit to Doggie Daycare, we will assess how we believe your dog will do in our facility for the Daycare or Boarding needs you have requested. Our Fido's First Day Report & photos of your dog socializing will provide details!
---
Prerequisites
Intake Interview & Temperament Test required before first visit to facility.
Vaccinations: Rabies, DHPP (Distemper/Parvo), & Bordatella (Kennel Cough).
Monthly Flea/Tick & Heartworm preventatives required April 1 thru Oct. 1.
Dogs must be spayed or neutered if 6 months of age or older to attend our facility for Doggie Daycare or Boarding.
Puppies accepted at 10 weeks of age if current on DHPP (Distemper/Parvo) & Bordatella (Kennel Cough)vaccinations. Rabies vaccination due at 4 months of age.