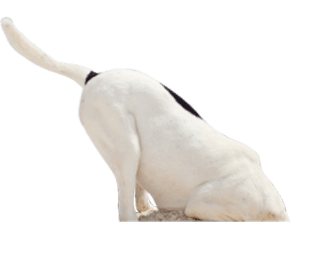 WAIT LIST: Due to high demand, we currently have a wait list for new daycare clients.  Intake interviews, conducted via Zoom, will be scheduled as we have openings for daycare. If you are a previous or existing JDPC client, you will be given priority on our wait list.
To get started, please submit your completed intake questionnaire and your dog(s)' most recent vaccinations (see "Steps to Enroll" below). Provide as much information as possible about the services and dates you are requesting.
Please Note:  Just Dogs PlayCare does not offer Lodging Services to non-daycare customers!  Overnight Lodging at Camp Sunny is available only for dogs who attend daycare at JDPC (on a regular or fairly regular basis).  
Steps to Enroll Your Dog(s)
Complete the JDPC Intake Interview Questionnaire – for Daycare or Boarding — Then fax or email your completed form, along with a copy of your dog's most recent vaccination due dates for Rabies, Distemper, and Bordetella, to us as 319-545-7113 or info@justdogsplaycare.com
Once we receive your questionnaire and vaccination records, we will contact you to schedule an Intake Interview & Temperament Test with your dog. Please plan ahead–we are often scheduling out several weeks.
At the Intake Interview, we will discuss your questionnaire & conduct a temperament test with your dog (since the pandemic, we do the temperament test on your dog's first visit to JDPC).  During the intake interview we will discuss your dog's Trial Visit to Daycare (required before Boarding) and other scheduling needs.
Intake Fee: $20.  $5 discount on Trial Visit if scheduled within 2 weeks of Intake Interview.
Please note: We currently have a Waiting List for Daycare Attendance on certain days of the week. Please be specific about the kind of daycare you want as well as the days.
---
On your dog's Trial Visit to Doggie Daycare, we will assess how we believe your dog will do in our facility for the Daycare or Boarding needs you have requested. Our Fido's First Day Report & photos of your dog socializing will provide details!
---
Prerequisites
Intake Interview & Temperament Test required before daycare or boarding (plan ahead!).
Vaccinations: Rabies, DHPP (Distemper/Hepatitis/Parvovirus/Parainfluenza), & Bordetella (Kennel Cough).
Monthly Flea/Tick & Heartworm preventatives required April 1 thru Oct. 1.
While we can take puppies as young as 10 weeks old, at 6 months of age, all puppies must be spayed or neutered to continue attending daycare.  Per Iowa Department of Agriculture regulations, all dogs 6 months of age or older must be altered to participate in Doggie Daycare play groups.
Puppies may come as young as 10 weeks of age!  They must be current on DHPP and Bordetella vaccinations and maintain boosters.  Rabies vaccination is due around 16 weeks of age.  Spay/neuter due at 6 months!