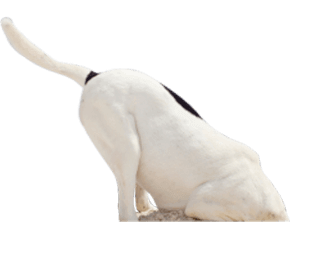 Private Obedience Training

At Just Dogs PlayCare, we specialize in private obedience training sessions.  That means we meet with an owner and their dog to work on specific obedience issues and establish personalized goals for obedience.
Because we think of dog obedience training as a collaboration between humans and their dog companions, we only offer training that owners attend with their dogs, as we feel it's important that YOU learn training techniques. Your dog may perform well for an instructor—but isn't it most important how he or she performs for you?
Hours for Private Obedience Training:  Monday through Friday: 8:00 AM-5:30 PM.  We currently do not offer private obedience training on weekends.
How to Get Started with Private Obedience Training
E-mail us at info@justdogsplaycare.com or call us at 319-545-7111 to ask about individualized training for your dog. Here's the info we need to know:
Your name, phone number, & email address
Your dog's name, breed, gender, age
Your obedience training needs in brief (50-100 words)
We will contact you by email to schedule your Obedience Intake Interview (see right).  WAIT LIST for Private Obedience Training — Usually takes 2-4 weeks for first appointment
"We Train, You Train"TM: Private Training for Daycare Customers
Another great option for those whose dogs attend daycare at JDPC is our "We Train, You Train"TM program!  As we get to know your dog through regular attendance in our daycare play groups, we can assess the best ways to work with your dog on obedience training issues…and then meet to transfer the knowledge to you!
Click Here for More Information:    We Train You Train 4-2019
Small Group Obedience Classes
Upcoming Classes:
Puppy Kindergarten–next class starts in mid-August.  Please call us at 319-545-7111 or email info@justdogsplaycare.com for more information.
Basic Adult Dogs Obedience–starts Tues, July 16, at 6 PM  Click Here for More Information:  JDPC July Adult Dog Basic Obedience Class Begins 7-16-19
If you think your dog would benefit from learning in a small group, please let us know!  There are definitely benefits to both private obedience training and group obedience training.  We prefer to do very small classes so we can give more one-on-one feedback to owners as they work with their dogs.  A large group setting can be disruptive at times, with dogs often having a hard time focusing on learning.
Lunch-Time Seminars
Enroll in one of these hour-long seminars for tips on solving problem behavior with your dog.  If interested in attending, please email us for date/time of seminar: info@justdogsplaycare.com
Stopping Fido from Jumping Up on People & Counter-Surfing
Someone's at the Door–Can Someone Make the Dog Quit Barking
Bonded Dogs and Littermates: Developing Separate Identities
Shy/Fearful Dog Issues
Reactivity or Aggression toward Other Dogs
Stranger Danger: Fear of People
Positive Reinforcement Obedience Training
We use only Positive Reinforcement Training at JDPC. This means we will set your dog up for success by teaching what we want and then rewarding when the dog does it right. Treats, toys, happy voice, and lots of fun accompany the learning!
Positive, gentle training methods used, including massage and Tellington T-Touch® body work and movement exercises
Training on Halti® headcollar and Easy Walk® Harness available–great for pullers and reactive dogs
Full member of the Association of Pet Dog Trainers (APDT)
OBEDIENCE TIPS from JDPC
Click on links below to see some tips on these obedience issues.
Benefits of Crate Training from JDPC
Tips on Solving a Problem from JDPC