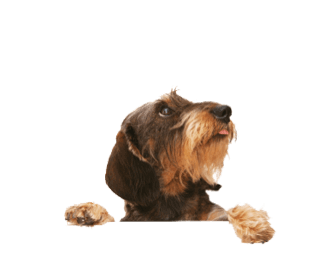 Boarding: Experience Camp Sunny™!
"Camp Sunny" at Just Dogs PlayCare is a fun place for social dogs* to stay overnight when their humans are away! We find that dogs who attend Doggie Daycare at JDPC are generally less stressed when boarding in their familiar play place.
Camp Sunny provides something different from the normal "boarding experience," including supervised off-leash socialization & learning opportunities. And you, the human, can have peace of mind knowing your dog is getting the "work and purpose" he or she needs while you are away doing "human things"—whether it's for a weekend, a week, or longer!
* Camp Sunny is not right for all dogs. While it's nice that dogs may get more exercise at JDPC than at other boarding facilities, you must consider what your dog would be most comfortable with. Dogs who have extreme kennel stress, have never been around other dogs or really don't like being around them, are aggressive or fearful of new dogs and/or humans, have health issues or physical limitations, or are advanced in age generally will not thrive in a social boarding environment like ours.
---
Before admittance to Camp Sunny, all dogs must have completed Intake Interview and at least one day of Doggie Daycare at JDPC to ensure that a social atmosphere is right for them….before their humans leave town. Plan ahead! Steps to Enroll Your Dog(s) >
---
Our Mission for Camp Sunny
To help your dog to have as much fun as you do while you are away doing "human things"…and to keep his or her mind on something other than missing you!
---
---
What Is The Pre-Bagging Discount All About?
At Camp Sunny, we always require that you send your dog's food from home. That's because we know it often causes diarrhea and intestinal distress to suddenly switch a dog's food—and of course, it would be impossible for us to stock every dog's brand of food here at our facility. When you send along your dog's food for boarding, you can do it one of two ways.
The first is to just send along a bag or container of food and let us know how much your dog typically eats per meal or day. We will then measure out the food for each meal. You will pay the standard daily boarding rate if you take this approach (in other words, you would not receive a "pre-bag discount").
The second way is to send your dog's food is to "pre-bag." This means to put each of your dog's meals in an individual baggie (pre-measured at the exact amount per serving). If you do this, you will get a daily pre-bagging discount (see price list), as it saves us time to just open a bag and dump it in a bowl with a name tag rather than stop and take the time to measure. The time we save in food preparation we pass along in savings to you!
By the way, we do try to send back your empty baggies for future reuse or recycling by you.
Note: if your dog eats canned food, you do not need to pre-bag! We count canned food as already pre-bagged. Just let us know how much to serve (ex.: ½ can per meal, 1 teaspoon mixed with dry food, etc.). We do have refrigerators here for any unused portions of canned food.
We feel that our pre-bag policy not only ensures accuracy, but it increases our efficiency and saves our customers money. And that's important when we are feeding up to 70 dogs a day!
What Should You Send Along From Home?
We always require parents to send along their dog's own food for their boarding trip—to keep the dog's digestive track as normal as possible. An abrupt change in food can cause diarrhea, vomiting, and overall intestinal distress.
Other than food and leash, nothing else is required! However, you are welcome to send along beds, toys, or anything else that would remind your pup of home. At Just Dogs, we strive to give every client a stress-free and fun experience!
What About Medications?
We have experience giving a wide variety of medications, should your dog need them during boarding. You just need to send along the medication and give us specific directions for dosage. We will also need you to give us information about what the medication is for (e.g., Antibiotics for ear infection that's clearing up, Eye drops for lubrication, Steriod for skin allergies, etc.) and who your local vet is should there be any questions.