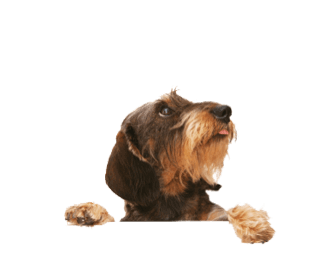 Stay and Play at Camp Sunny®!
Ah, the agony of leaving your dog.
Whether it's for a day, a week, or even longer, it's SO hard.  What we truly want is to find a place where we can let go of some of that worry.  A place that is safe, sanitary, and supervised.  A place where our dogs are so busy having fun and learning that they don't have time to miss us.
Well, you've found it:  Camp Sunny at Just Dogs PlayCare.  Our lodging services provide amenities and comforts for social dogs* – those who are OK being around other dogs – that you just can't find elsewhere.  Adding enrichment daycare to your dog's stay at "camp" can make it super fun – providing fun and mentally stimulating daily activities in addition to play time.
Want even more?   
How about adding a bedtime story, tuck-in treat toy, or diary from camp?  

 
Please Note:  Just Dogs PlayCare does not offer Lodging Services to non-daycare customers!  Overnight Lodging at Camp Sunny is available only for dogs who attend daycare at JDPC (on a regular or fairly regular basis).  

*Please note that Camp Sunny is not right for all dogs—for example, dogs who:
…are not spayed or neutered (if over 6 months of age), per Iowa Department of Agriculture regulations, to prevent unexpected pregnancies, as dogs staying at Camp Sunny spend time with other dogs;
…have extreme kennel or crate stress where they may injure themselves;
…have never been around other dogs or really don't like being around them;
…are aggressive or fearful of new dogs and/or humans;
…have serious health issues or physical/mobility problems.
---
Before admittance to Camp Sunny, all dogs must have completed Intake Interview and at least one day of Doggie Daycare at JDPC to ensure that a social atmosphere is right for them….before their humans leave town. Plan ahead! Steps to Enroll Your Dog(s)
---

---