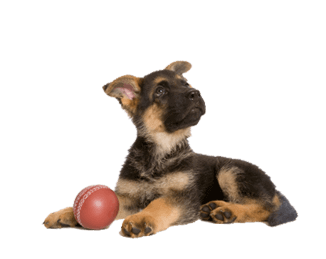 Doggie Daycare – Exercise for Your Dog's Body and Mind

At Just Dogs, canine behavior & development is our passion! We understand that appropriate socialization at various stages of a dog's life is important. Interactions that are safe, supervised, & on neutral territory can be a key to better behavior & improved well-being.
A general play day at JDPC includes 3-hour sessions in the morning and afternoon—in climate-controlled playrooms & outside fenced yards, like Rocco & Sweet Pea's Grassland. In between play sessions is nap time, complete with a cold peanut butter Kong® (or other parent-approved treat)! All dogs have a kennel assigned to them, which is their "home base" for nap time or breaks.
Many dogs love having a chance to socialize, from active players to wallflowers! While dog daycare is not right for every dog,* for many it is a welcome alternative to staying in the house, kennel, or yard all day!
---
*Doggie daycare is not for dogs who are aggressive or fearful of new dogs and/or humans, have health issues or physical limitations, or are advanced in age.
NOTICE:

We will not be conducting any Intake Interviews for new dogs until January 2020. You are welcome to send in applications so as to be added to our January waitlist. If you are an existing customer who is getting a new dog, you will be given priority on this waitlist. Thank you!