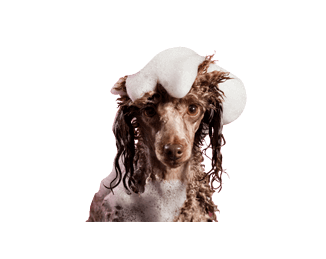 Blizzard's Bath & Spa™

Doggy smelling a little "doggie"? Why not add a bath or other spa service while your dog is here for Daycare or Boarding?
Just let us know what extra pampering you'd like for your pooch—bath, nail clip, massage, tooth brushing, coat conditioning. We offer a wide array of spa services for dogs of all sizes. And because you are already using us for Doggie Daycare or Boarding, we offer you prices just a little lower than those for Grooming-Only customers!
We use all-natural products in our salon, leaving your dog looking & smelling fresh & clean.
---