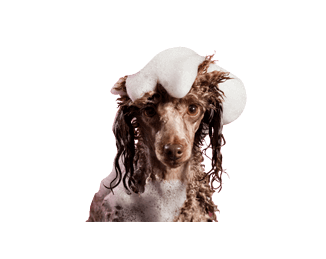 Blizzard's Bath & Spa™
Just an FYI up front: we do not offer full grooming services at JDPC's Blizzard's Bath & Spa, meaning full-body hair cuts. But boy, can we give a bath like nobody's business! We have a secret recipe…. spa time is all about love and luxury at JDPC!
One more thing to get straight: we only offer our spa services to clients who are lodging or participating in daycare, so we are working with dogs we've gotten to know.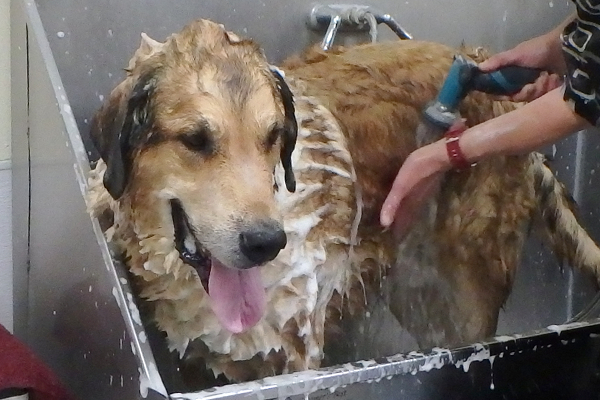 So many dogs are worried about baths, nail trims, or sometimes even just being brushed. That's why we work with each dog at their own pace, to ease their concerns and give them a gentle experience. Fear free holds, specialized grooming products, and loving care help build trust at Blizzard's Bath & Spa.
Want even more extravagance for your dog's spa day? Become a Dog U Member to get some of our specialized services, like blueberry facials and pedicures.