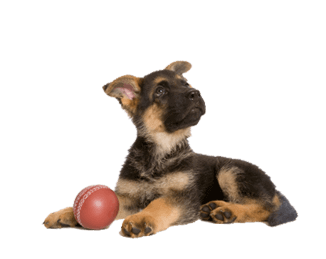 Traditional Daycare at Just Dogs PlayCare: Safe, Supervised, and Super Fun!
When Just Dogs PlayCare opened for business in 2003, our focus was on creating a doggie daycare for the Iowa City community that was supervised, safe, and sanitary. Grouping dogs by size, play style, and temperament is part of our recipe for successful daycare, as well as having play groups limited in size. Our dog handlers are engaged in ongoing training so they understand how best to supervise and play with different groups of dogs.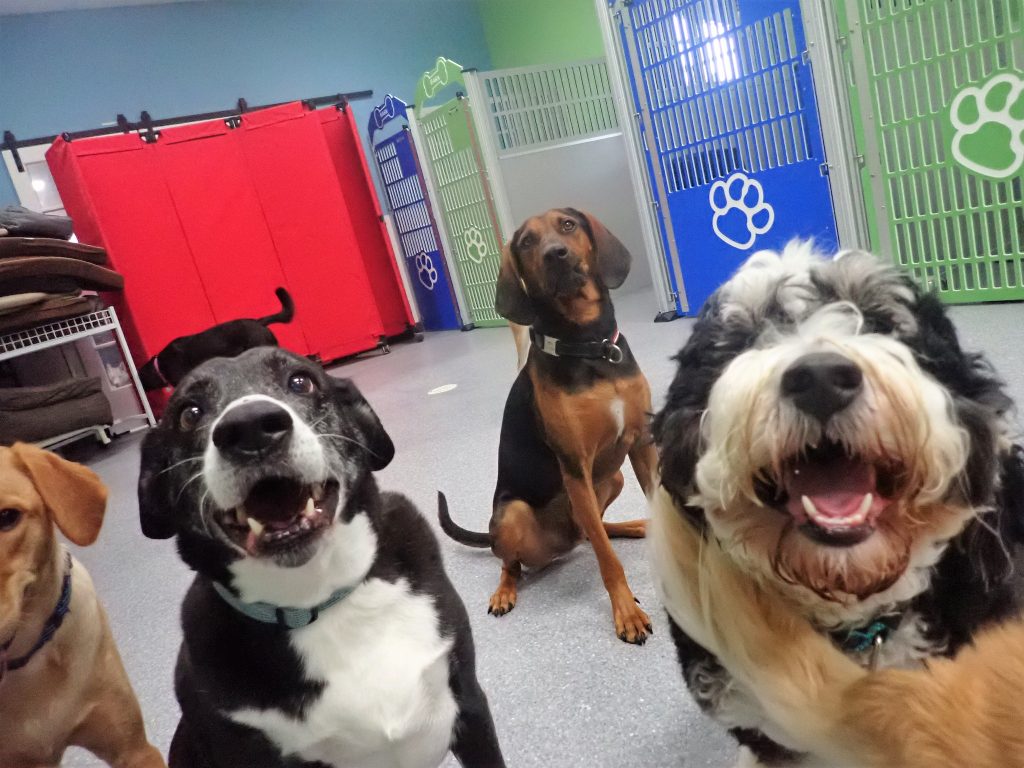 Traditional daycare at JDPC is structured into play times and rest times. Dogs in groups of 6-10 (depending on size and rowdiness!) get to run, chase, and play in our indoor and outdoor play yards, having fun on agility obstacles and playing with toys – plus getting lots of love from all the humans in the building!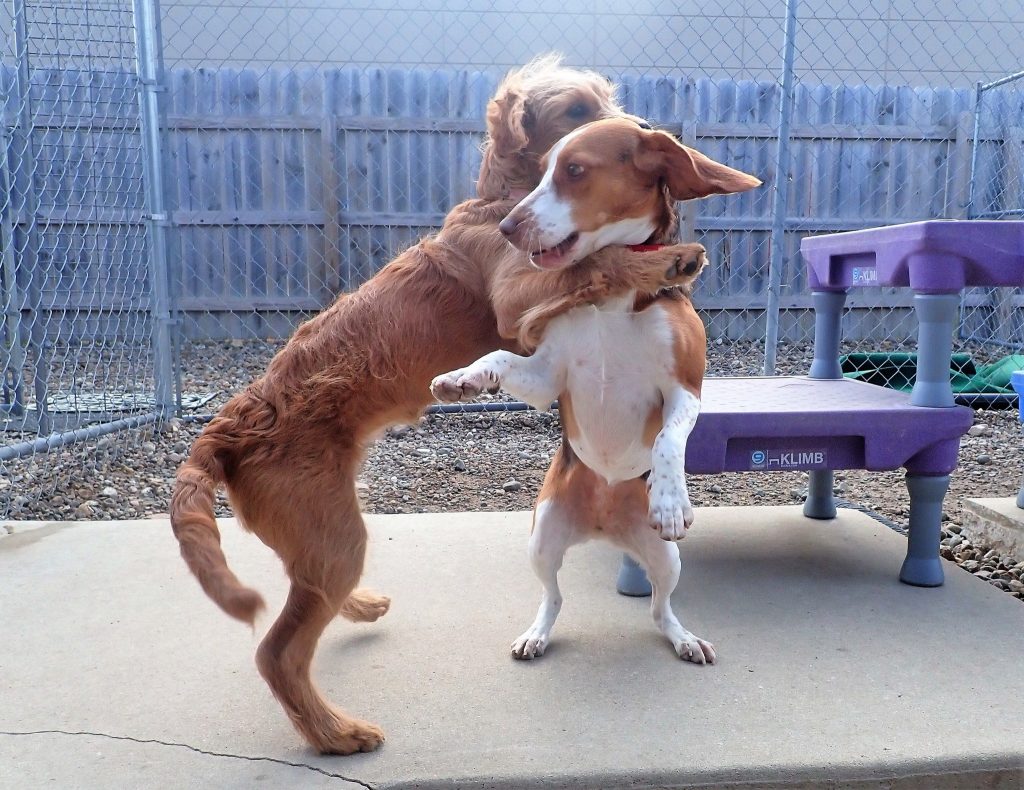 Because research in dog socialization shows that including brief rest periods in between play times gives dogs time to rejuvenate, we are firm believers that free-for-all daycares are not the best for dogs. Rest time in a private area, such as a crate or enclosure, helps prevent overstimulation which can lead to crabbiness and tiffs. Our rest time always includes Kongs®, Nylabones,® or toys to make it just a little more fun!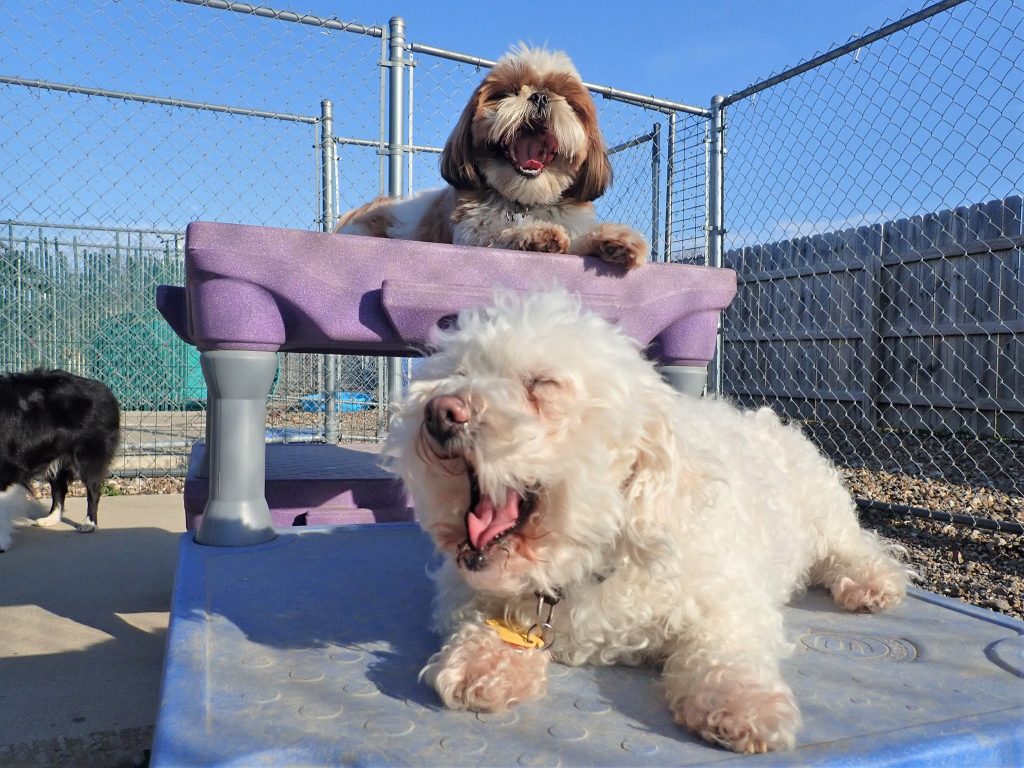 Our playcare schedule includes about 4 hours of alternating play and rest times in the AM and PM, broken up by naptime over the noon hour. We also work on obedience and manners with our daycare groups, such as not jumping up, coming when called, and doorway etiquette! Daycare at JDPC is about stimulating dogs physically, mentally, and emotionally, so when they come home dog tired, it's a good tired, not a totally-worn-out-sleep-for-two-days tired!