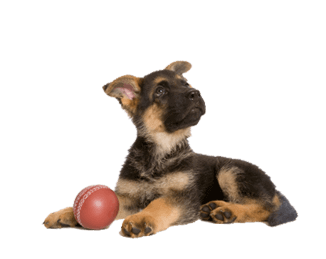 Events happening at Just Dogs PlayCare
Sat. & Sun., April 23 & 24, 2016, 1-4 PM each day
Mother & Dog Photo Shoot
Iowa City portrait photographer Maryam Thompson will be at Just Dogs PlayCare on Saturday & Sunday, April 23 & 24, from 1-4 each day, for a special "Mother & Dog" photo shoot event! Decor will be provided by IC Balloons, and special treats will be served by Woofables.
Space is limited, so call Just Dogs PlayCare today (319-545-7111) to reserve your sitting time with a Mastercard or Visa; no refunds or exchanges. Cost is $75, which includes photography sitting with your dog and one copyright-free digital photo.
Upgrades available:
The Big Mama $200
3 matted prints (5×7 prints in 8×10 matte)
$10 gift certificates from Just Dogs PlayCare, Iowa City Balloons, & Woofables
The Mother of All Dogs $250
3 matted prints (5×7 prints in 8×10 matte)
8 wallet prints
$25 gift certificates from Just Dogs PlayCare, Iowa City Balloons, & Woofables
All photos will be available for Mother's Day gifting!
This event is a joint effort put forth by the following Iowa City area businesses: Just Dogs PlayCare, Maryam Thompson Photography, Iowa City Balloons, and Woofables Gourmet Dog Bakery
---
Mon., Feb. 1, 2016
Doggie Caucus

For Immediate Release
Dog Caucus in Coralville, Iowa—
On Monday, February 1, 2016, at 2:00 PM (CST), a special caucus for the dogs will be held at Just Dogs PlayCare, a dog daycare, boarding, and training center in Coralville, Iowa. Dogs will be choosing the winners of the presidential caucus for both the Republicans and Democrats. Said owner Carol Besler-Snell, "I just wasn't sure the people of Iowa could get it right, so I wanted to give the dogs a say."
#DogPoll #EveryBarkCounts
How the Doggie Caucus Works
Because the dogs don't seem to be committing to any political party, we are allowing them to participate in both the Democrat and Republican caucuses. Each dog attending Just Dogs PlayCare on Feb. 1 will choose a treat in front of a candidate's name. (Each candidate is represented by a common breed of dog. JDPC owners say the breeds were chosen at random, except for possibly the chow chow.) For dogs who are pigs and eat all the treats, video coverage will indicate "who" they ate first. Results will be posted on Just Dogs PlayCare's Facebook page https://www.facebook.com/Just-Dogs-PlayCare-Inc-124440110911666/ .
When asked if he thought the dogs had a favorite candidate, JDPC co-owner Brad Snell said they like several of the contenders but may be leaning toward Sanders. "After all, in dog years, he is only 10-½ ." One employee commented that holding the caucus at 2:00 PM might attract media attention. "Gives the reporters something to do besides drink before the human caucuses start at 7:00 PM." Another commented that it would be a good diversion from scooping poop.
About Just Dogs PlayCare
Just Dogs PlayCare has been in business since 2003. This will be the first dog caucus held at JDPC. The dogs are howling to finally be heard! For more information, call 319-545-7111. www.justdogsplaycare.com