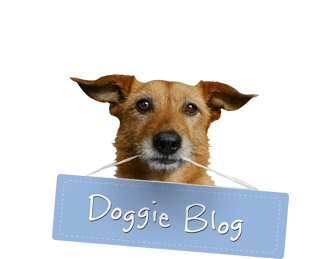 By Carol Besler-Snell on 06/27/2016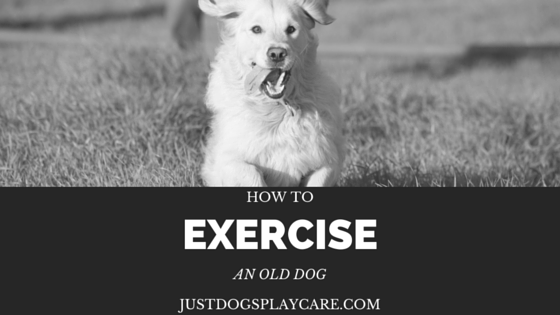 How to Exercise an Old Dog
How To Exercise An Old Dog
Just like human beings need to stay active and keep moving to fully enjoy their lives, so do old dogs. Exercising old dogs can be difficult, but doing so is important. As dogs age, they become less energetic and active for many reasons; among them are anxiety, arthritis, weight gain, and poor eyesight and hearing. An inactive body may become unhealthy and at risk of having health issues such as heart problems and obesity. Regular and appropriate daily exercise keeps the muscles, ligaments, and joints strong and supple. Exercise can also reduce pain and inflammation, and it can boost blood flow and overall quality of life for your dog.
The daily walk
Walking is considered to be the best and easiest-to-implement exercise option for old dogs. Most dogs like to walk and explore the environment through sniffing. Old dogs still enjoy daily walks. However, you should consider some factors when choosing where and when to take that walk. For instance, if your dog suffers from joint pain, it would be best to walk him on firm, level ground with good traction. Such ground is less straining compared to an uneven, slick surface. Due to their age, reduced sense of smell and eyesight, older dogs may feel anxious around new surroundings. So take your dog for walks in familiar territory where he or she will feel safer and more relaxed.
Frisbee®, fetch and tug-of-war
If Fido enjoyed Frisbee® and fetch during his heydays, he will still have fun as long as you execute the sports carefully. Your dog's legs and hips may not be as strong as they used to be. If jumping is impossible or painful, you can throw a ball or Frisbee® low enough to ensure that he catches it without leaping off the ground. Though tug-of-war is not recommended for bossy adult dogs, it is a good exercise game for old dogs. Pulling against a force strengthens the dog's body, jaws, shoulders and neck area. Be gentle when playing and avoid hard tugging that can cause dental or muscle damage. Moreover, keep the games short, and stop when your dog's energy level drops or when he starts panting heavily.
Swimming
Older dogs can benefit greatly from swimming. Water supports your pet's weight and allows muscles to exercise and boost blood flow. For safety, it's best to put a life jacket on your dog. Take your dog for a doggy paddle often to improve his overall health and fitness. Swimming exercises all body parts. Only opt for swimming during warm weather, dry him off quickly and keep the sessions short to avoid overexposure to cold and overworking your pet.
Dog exercise is good especially when a dog gets older and can no longer move as much as he used to. If your dog does not respond well to walking, swimming, and playing, consult your vet for recommendations on the right physical therapy exercises that will benefit your dog. Canine physical therapy entails massaging, hydrotherapy, stretching, and muscle strengthening exercises that can make a huge difference in restoring your dog's health and overall quality of life.