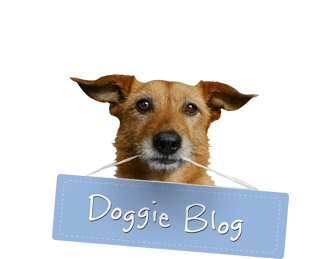 By Carol Besler-Snell on 05/13/2014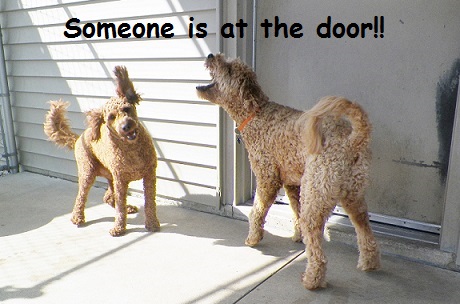 How to Get Your Dog to Stop Barking Out the Window or at the Doorbell
This is one of the most often-asked questions by dog owners.  As much as we love our dogs, they can frustrate us with some of their loud or obnoxious behaviors.  Barking at things outside can become a natural behavior for our dogs as they seek out a "job" as protector of the household.  When they bark, they are alerting us to what they perceive as potential dangers.  However, the person walking by or the rabbit in the bush is not something we always want or need to know about.  So how do we stop it?  Here are a few tips:
First, realize that there is no magic thing you can do to stop it immediately.  If your dog has had months or years to practice this behavior, it could take weeks or months on your part to change it.  What we want to do is "prevent rehearsal"—quit giving them the chance to rehearse the same activity every time they see something moving outside the house.  How?  That leads us to our second tip.
You have to respond to the behavior EVERY TIME.  That means, generally, you need to get up out of your chair and "correct" him.  Again, the question is HOW?  First, don't yell!  Lots of dogs interpret your yelling as you barking along with them!  So instead, in a calm voice, tell your dog "Thank you" and "I have it under control."  Repeating these command words will start to make sense to your dog in time.  If your dog continues to bark, use a sharp guttural tone from your voice: "AH-AH-AH."  As soon as the dog is quiet, softly say "Good Quiet."  Another bark gets an "AH-AH-AH," and another moment of quiet gets a "Good Quiet."  Repetition will teach your dog to understand.  It's important you stay calm through this process so your dog learns to calm down.
Next take your dog away from the window and put him in a "sit restraint."  In this position, your dog will sit between your legs with his back to you while you rub on his muzzle and say "Settle."  Only when your dog has calmed down should you release him with an "OK."  It's a great idea to walk to the treat container together after this and reward your dog with a treat for doing such a good job.
What to do if he runs back to the window and barks again?  Get up and repeat the whole process.  Remember, your dog did not learn this behavior in one day, and you won't solve it with one training session.  If you really put in the effort to "prevent rehearsal" and show your dog how to rehearse appropriate behavior, you will start to see results.  It's all part of teaching your dog what limits you are setting in your household.  Doing this in a nice, calm way can be a great bonding experience.
Barking at the doorbell:  A doorbell or knock on the door can really rile up a dog because they again feel they are "doing their job" by alerting you that an intruder is there.  To "prevent rehearsal" of this behavior, follow the steps above, thanking your dog and letting him know you have it under control.  (Use AH-AH-AH and Good Quiet.)  Then put your dog on a leash and give the Sit command before you open the door.  Don't let your dog jump on the visitor (use the Off command).  Only allow visitors to pet your dog when he is in a Sit.  Keep your dog on leash for 10 minutes and then release him (give a treat to reward and distract).  Most dogs calm down pretty quickly after the visitor comes in and the dog realizes he is not a threat.  Using a leash during this interaction is vital because it becomes a tool you can use to control your dog when your attention is averted to your visitor.
Other ideas for stopping barking include putting up blinds or moving furniture so your dog can't see out the main traffic areas.  This is where we as humans can be "solution minded"—thinking of changes that we ourselves can make that will help with training issues.
Got some great ideas on stopping barking in the house?  We would love to hear them!  Please write your comment below.