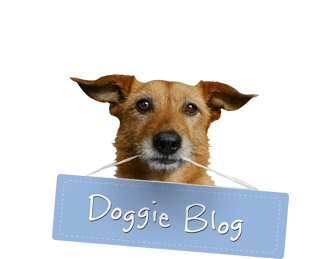 By Carol Besler-Snell on 12/12/2021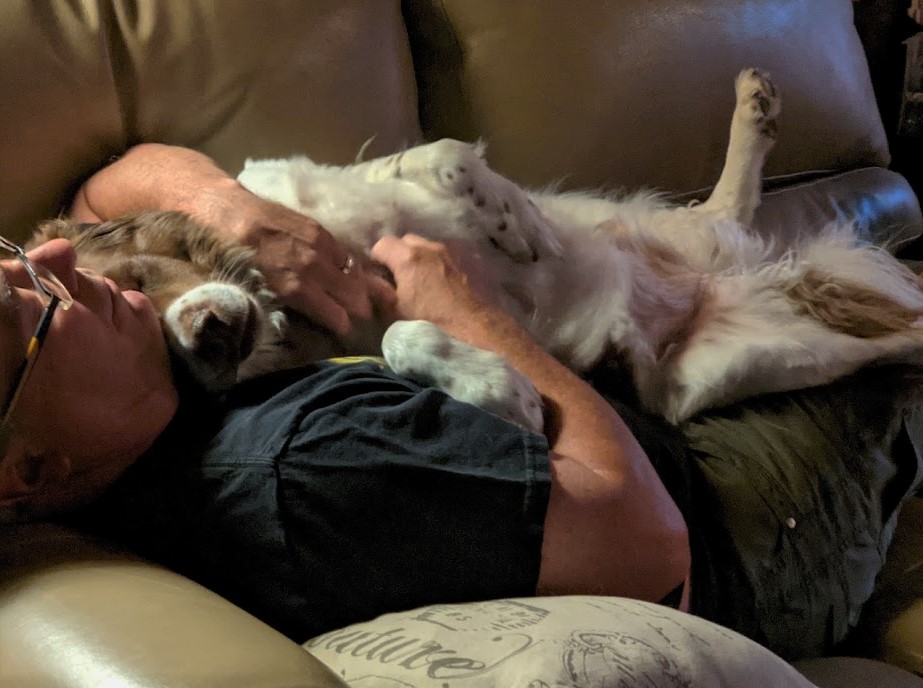 8 Instant Enrichment Ideas – Just Two Ingredients Needed: You and Your Dog!
You know how there's long-cooking rice and instant rice?  Well, consider this list the instant rice of canine enrichment.  It only takes a minute!
---
Sing a song you know all the words to – This is auditory enrichment, folded in with a little fun and bonding!  What dog wouldn't love all the attention and smiles that comes with you belting out "American Pie"?  Or whatever tune is in your songbook.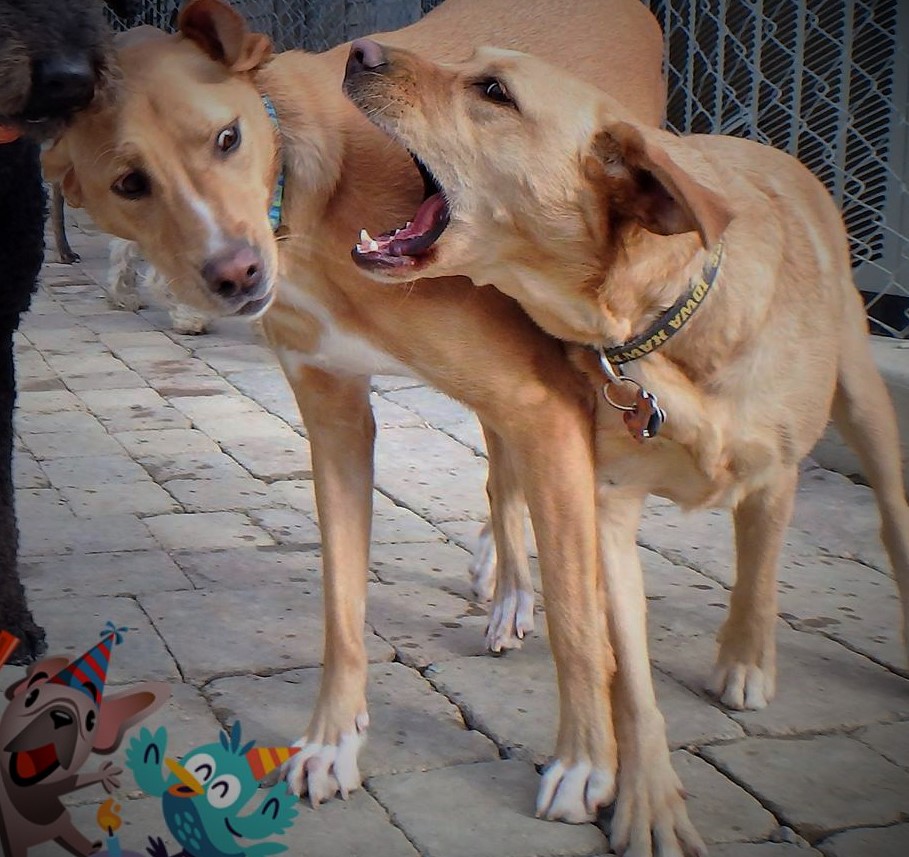 Dance – What an amusing activity for your dog, to see you moving around and acting like a puppy! Better yet, throw a little yoga (doga?) into the mix.  Consider this physical enrichment!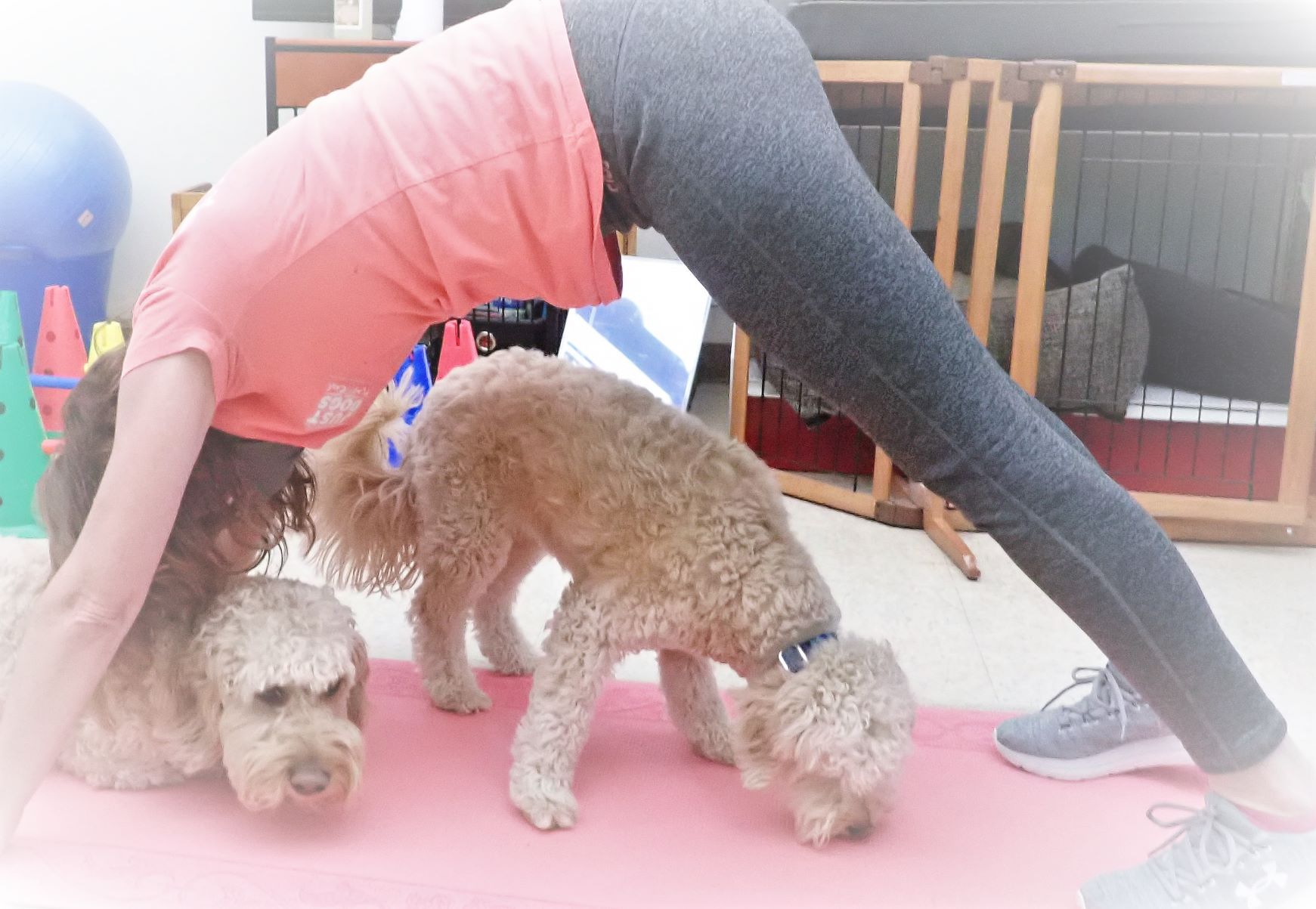 Box curiosity – Did you order some boxes to be delivered to your house? Sit with your dog while you open them.  Get a little excited and add to the suspense by opening it slowly, and speaking very slowly.  What, new pants?  Fun, fun, fun for your little nosy pants!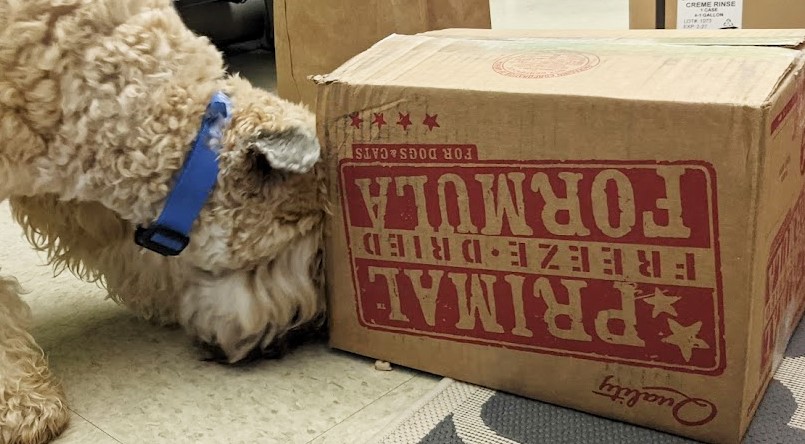 Emotional enrichment makes your pup feel involved and loved.
Show off time – Remember when you first got your pup, how fun it was to teach commands, and how excited you got when he got it? Set the timer on your phone for a minute or two and do some drills!  Sit, Down, Stand, Shake, Stay, Come, Wait…. Mental enrichment is a blast and makes your pooch feel special.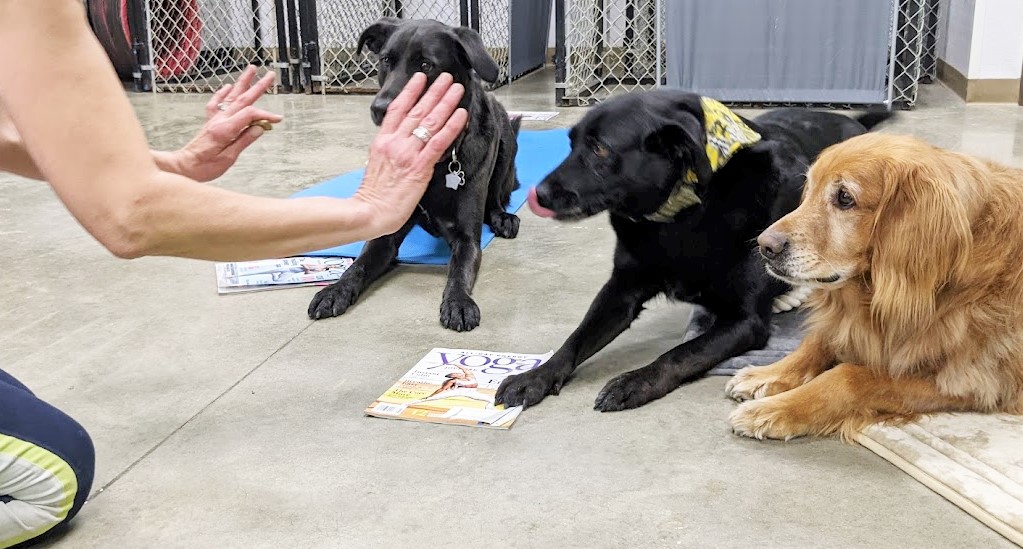 Smell this – For some olfactory stimulation, put some drops of dog-safe essential oils somewhere for your dog to sniff. You can do it in a place your dog sees, such as on a piece of paper or cardboard.  Or you can put a few drops of oils somewhere in secret and see if your dog sniffs it out.  Calm anyone?  Lavender fills the bill.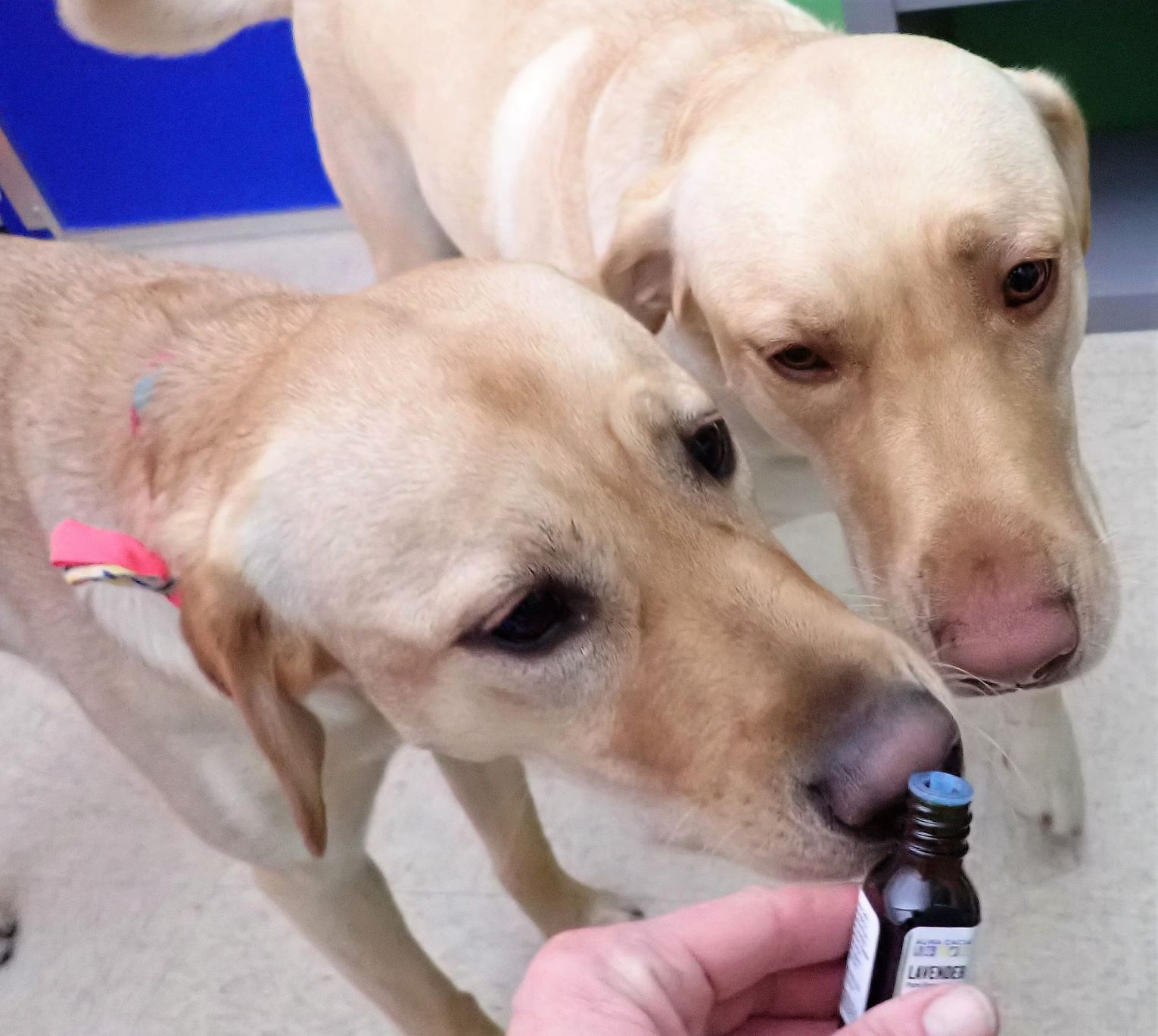 Problem solving – put a toy or a tasty treat in a box or container that's about as tall as your dog's head. Let her figure out how to get it out.  Will she jump into the box, tip it over, whine for you to get it out for her?  Give her time and be patient.  It's surprising what some dogs will come up with to get to their goal in mental enrichment exercises.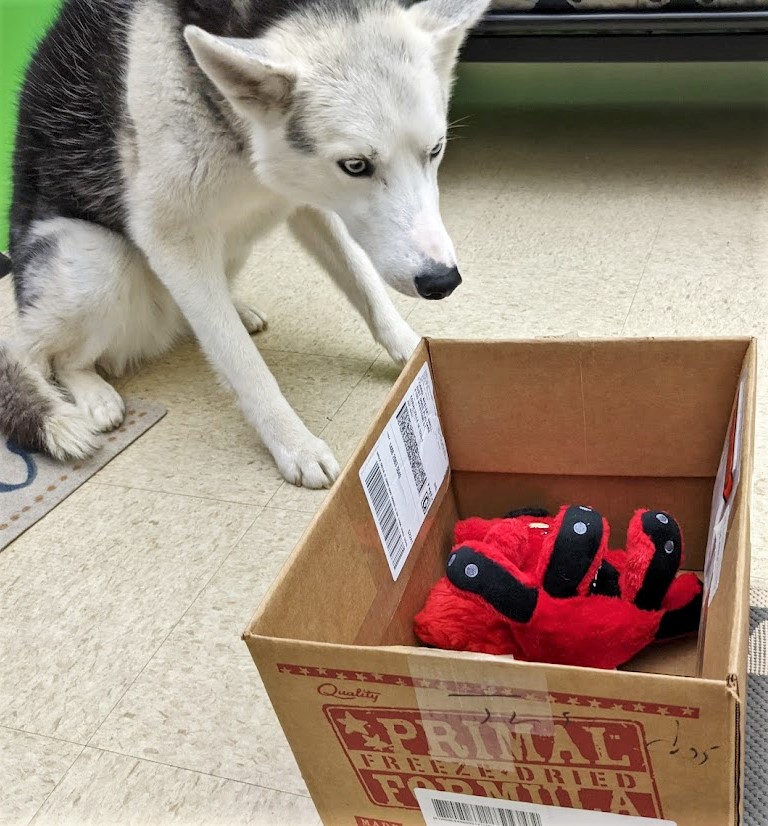 Touch – Tactile stimulation can be very engaging to your dog. Think about how good it feels when someone gives you a hug or massages your shoulders.  We often pet our dogs constantly when we first get them.  Then that physical contact wanes.  Find those spots that really feel good to your dog—oooh, around the collar, yeah, that feels good!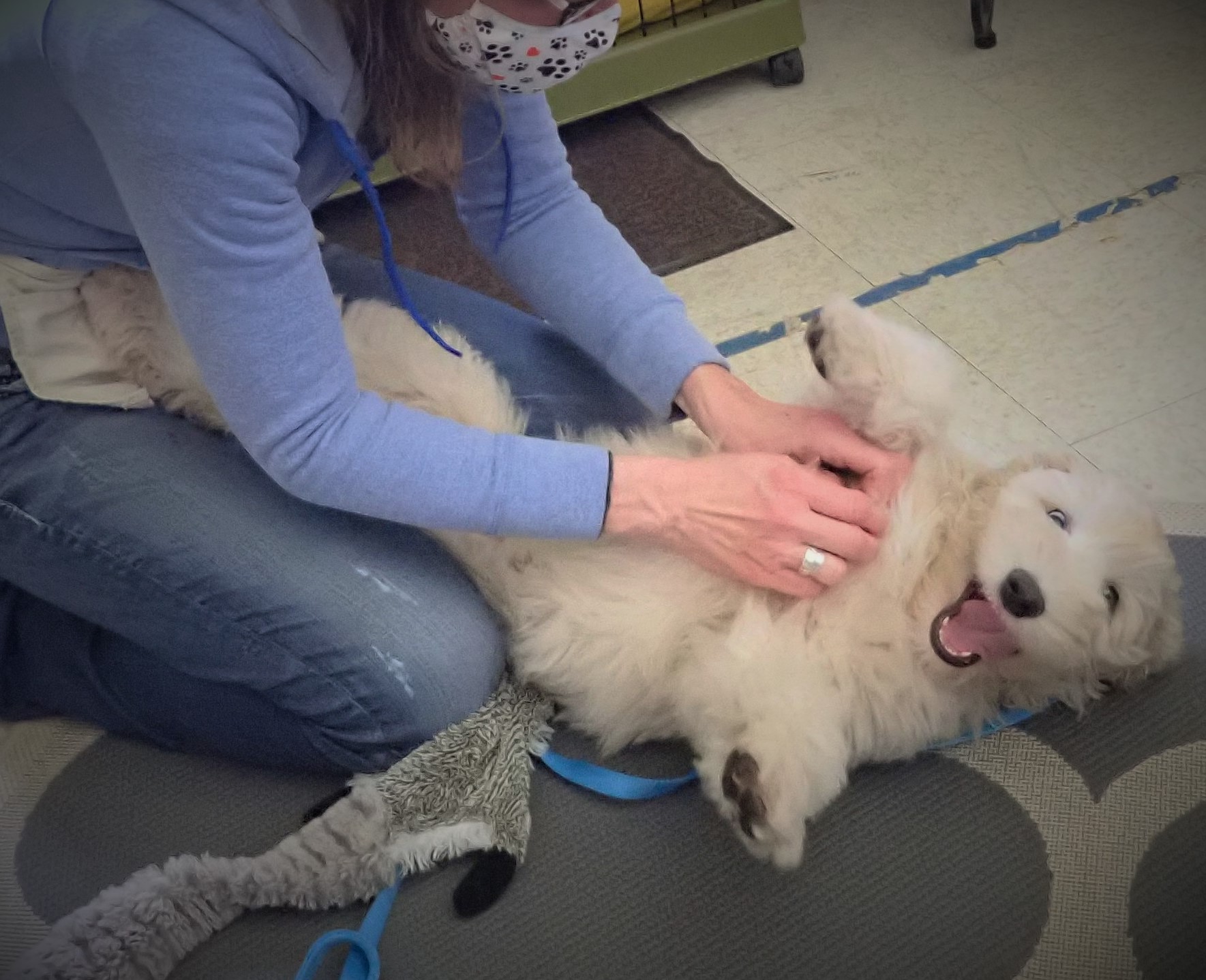 Grounding – Get down on the floor with your dog and be silly. Maybe play with a toy or lay down and let her jump on you.  Dogs love it when their humans get down to their level.  So much more fun than watching mom and dad check their phones, pay their bills, and do other human things!  Emotional enrichment comes with anything your dog loves you to do with her!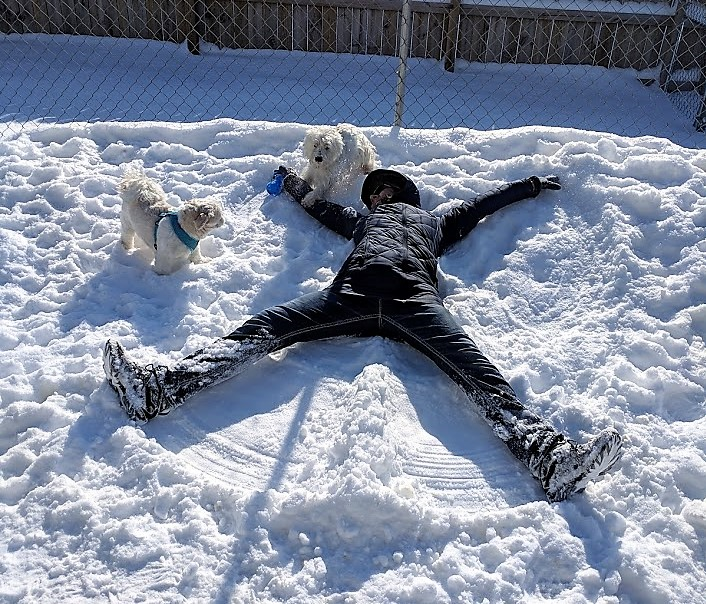 If you put your mind to it and get a little creative, you can come up with your own 8!  Have more than one dog?  Do some problem solving of your own.  How about having each sit and then having one come forward when you call his name?  That'll take some practice on all of your parts.  But boy will it make your dogs feel amazing to see how thrilled you are when they learn it.

♥
Instant brain games are easy.  Just look around.  Sure, you can plan something more elaborate with equipment or puzzle toys or stuff you buy on Amazon.  Those are important, too.  But instant is spontaneous.  And it only takes a minute!
P.S. Want another tip?  Set an alarm for certain days, or times of day, to remind you to stop, drop, and get down with your doggie for some instant enrichment!