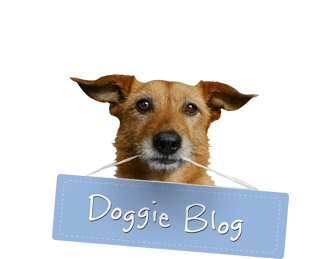 By Carol Besler-Snell on 06/22/2016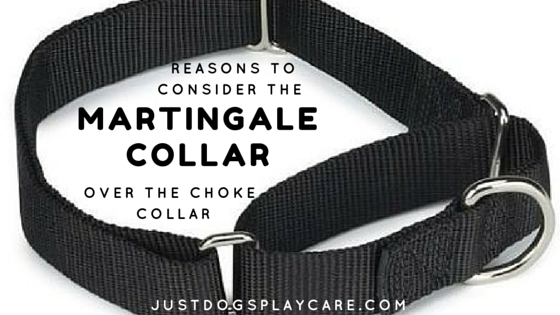 Reasons to Consider the Martingale Collar Over the Choke Collar
A Martingale collar, also known as a limited slip collar, is a dog training collar that is made out of nylon or fabric to form a circle like most collars. However, the Martingale has a crescent shape at the back formed by another piece of the same material. The large loop fits around the dog's neck while the small loop fits the back of the neck. It features a D-ring attached to the leash. The collar fits loosely to keep the dog comfortable. But, when the dog pulls, the second loop tightens the collar around the neck. When the pull/ tension eases, the collar loosens.
Reasons to consider the Martingale collar over the choke collar
Allows you to correct your dog gently
When walking or training your dog, it is common for her to lose concentration or be distracted by another dog. With a Martingale collar, you easily and effectively get your dog back on track. You simply pull slightly to exert pressure on the collar and cause it to tighten. The dog will not slip off, and she will divert her attention back to you or the desired activity prior to the distraction. Remember to reward her for accepting your correction positively.
They are safe and flexible
Martingale collars tighten slightly under tension making it hard to choke your dog. Moreover, the dog cannot slip off the collar. This is especially beneficial for dogs with narrow heads, like greyhounds, and bully breed dogs with wide heads and necks. Such dogs may easily slip off other types of collars but not the Martingale collar.
It doubles as an everyday collar and a training collar
The slight tension a Martingale collar applies on the dog and the slip off prevention it offers makes it ideal for training, especially puppy training. Unlike choke and prong collars that should be only be used during training due to safety concerns, the Martingale can be worn during any activity: training, lounging around the house, and walking your dog.
For more information about this or any other dog training topics, reach out to us at info@justdogsplaycare.com.